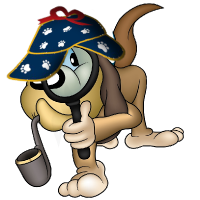 Radio show on Wednesday April 11, 2018 @ 6:30pm, EST
Radio show on Wednesday March 28, 2018 @ 6:30pm, EST
Radio show on Wednesday March 14, 2018 @ 6:30pm, EST
Radio show on Wednesday March 7, 2018 @ 6:30pm, EST
Radio show on Wednesday February 7, 2018 @ 6:30pm, EST
Radio show on Wednesday January 31, 2018 @ 6:30pm, EST
Radio show on Wednesday January 10, 2018 @ 6:30pm, EST
Radio show on Wednesday August 9, 2017 @ 6:30pm, EST
Radio show on Wednesday August 9, 2017 @ 6:30pm, EST
Radio show on Wednesday July 19, 2017 @ 6:30pm, EST
Radio show on Wednesday June 14, 2017 @ 6:30pm, EST
Radio show on Wednesday May 31, 2017 @ 6:30pm, EST
About Inspector Bark
Our Mission
Our mission at Inspector Bark is to sniff out the best in K9 care. Topics we cover are pet services, laws pertaining to our animals, pet supplies, food items, rescues , vet care & more. All discussed on our radio show. The 1st & 3rd Wednesday of each month, from 6:30pm-8:30pm, est. Bringing awareness to the Community, is our goal! For details, please like our page on Facebook. Follow us on Twitter @bark_info & Instagram. That's what we do!
Our Goals
Anything to do with dogs, we want to discuss it!
If you have a product for dogs, we welcome you to come on our show!
Dogs are our #1 priority, when it comes to speaking up for them.
Improving the laws and regulations when it comes to our animals is a main priority of ours! ...